We offer in-person and virtual courses, depending on your needs and locations for:
– Homeschool Math and Science Enrichment for NGSS and CAS Standards
– All students preparing for the SAT
– Chemistry and Biology AP / IB test preparation
– Ages 8+ for our summer STEAM camps (in-person only)
– College students taking 101/102 level classes in Chemistry and Biology
– Middle school and high school HOMESCHOOL students in math and science
– Middle school and high school students for chemistry, physics and math tutoring
– Elementary, middle and high school Platte Canyon Students for in-person Friday enrichment
– Adult learners for GED/HiSET
As we grow, we will add the classes our communities might need, such as reading,
foreign language, history, music, as well as more locations throughout Denver and the Foothills
A public school classroom teacher for 19 years, Michelle has taught IB Chemistry, IB Biology, Physics, and Earth Science in high school and middle school. She's led tutoring and SAT/ACT school-wide test prep based on the training provided by a nation-wide and very popular preparatory program with amazing results.
Michelle has a BS in Biomedical Science from the College of Veterinary Medicine at Texas A&M University in College Station and a Master's in the Art of Teaching from the University of Maine at Orono. She's been a DPS distinguished teacher for many years, was a Radio Frequency Engineer for Cingular Wireless prior to entering teaching and is an avid animal enthusiast.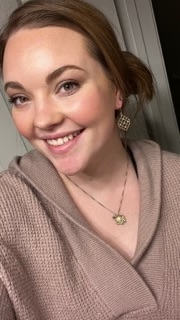 Rachel is our web designer, office manager and overall coordinator of our business. She will be teaching all of the photography, ceramic, jewlery making and painting/drawing classes in the summer, work with all of the elementary students for homeschool enrichment and Platte Canyon Fun Fridays and answering all of your topic, location and session questions. She was a nanny for many years while continuing to work on her degree in Psychology, is exceptionally bright and responsible, and is eager to support you and your child / children in all aspects of their learning and growing.